A Comprehensive Behavioral Health Platform
Resiliens's Digital Health Platform offers treatment programs for Anxiety, Depression, Eating Disorders, Borderline Personality Disorder, PTSD, SUDs, etc. The Platform combines Technology, Evidence-Based Therapy and Coaching from Licensed Clinicians and Coaches.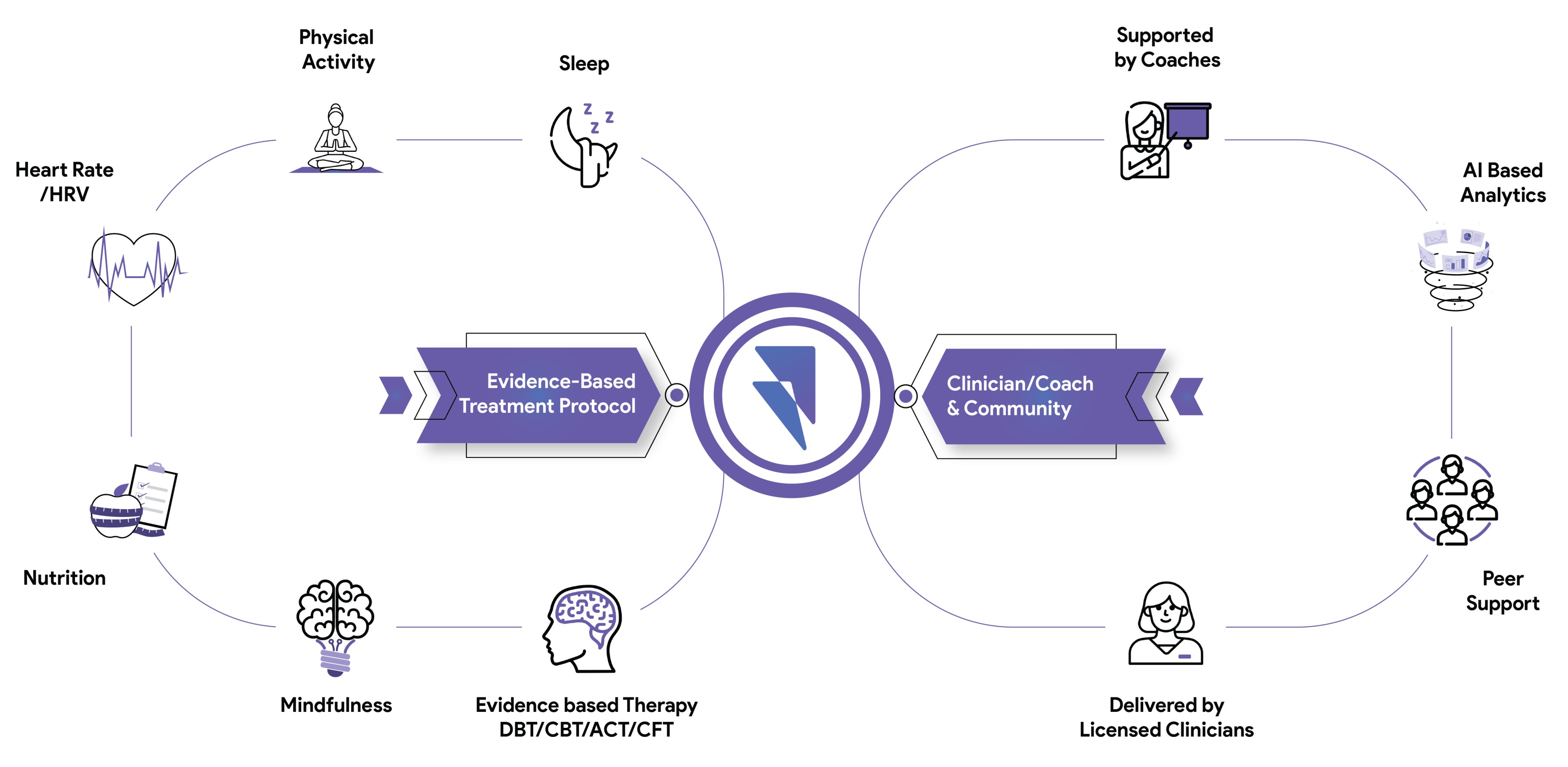 Personalized Programs
for Specific Conditions
Our treatment programs combines evidence-based therapy modalities (Dialectical Behavior Therapy / DBT, Cognitive Behavioral Therapy / CBT, Acceptance and Committment Therapy / ACT etc.) with nutritional psychology, sleep psychology, Heart Rate / HRV-biofeedback and Health Psychology.
This holistic approach to behavioral health helps our program participants to gain long-lasting transformational results.